Eating Veggie at Sabrina's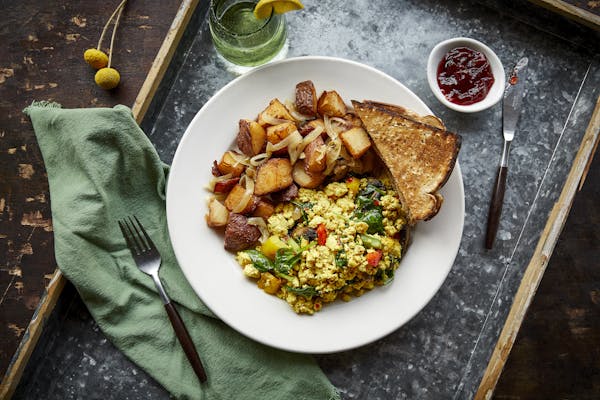 We are committed to providing the best food to our community - including those with allergens and dietary restrictions/commitments. So much of our menu can be made vegetarian or vegan. Our staff is knowledgable and will assist you in any way you need.
What to Order?
Vegan Substitutions and Orders
- Vegetarian Cheesesteak - no cheese (sub for vegan cheese)
- Grilled Veggie Sandwich (no cheese, no pesto - sub for marinara or hummus)
- Vegan Brunch Specials
- Asian Salad
- Hummus Plate (no cheese)
- Crispy Tofu
- Tofu Scramble
- Veggie Burger (No brioche bun, sub for another bread)
- Bagel with Avocado and Tomato
- Soup Du Jour (Normally vegan, ask server)
- Barking Chuihuahua (No cheese, sour cream - sub eggs for tofu scramble)
- Baja Tacos (no fish or sour cream - sub for mushrooms or seitan)
- Granola and Berries with Soy Milk
- Greek Salad (no cheese, sub balsamic vinegar and oil)
Vegan Bread Options
Sarcones, Multi-Grain, Country White, Pita, All Bagels, Wraps, Tortillas
Gluten Free*
- Tofu Scramble (No bread)
- All omelettes, eggs, frittatas (no bread)
- All salads besides Asian Salad (Ginger-Soy dressing has soy sauce)
- Huevos Rancheros
- Polenta Fries
- All Sandwiches and Burgers with no bread, serve over Spring Mix Salad
- Baja Fish Tacos
- Corn Tortillas may be substituted for bread
* Highly allergic guests may not be able to eat certain foods because of co-mingled frying oil, shared grill surface, food processing, and preparation procedures, etc.